Horseback riding in Mongolia
Horseback riding is one of the most popular things to do while you travel to Mongolia.  Besides, you can't imagine Mongolian nomads without horses. Learn more about horse culture on wikipedia.com. Horses play a significant role in the daily life of them. So, try horse riding and feel how they are when they're on horseback. There are several suitable places for horseback riding trips;  In these areas, you can go for horseback riding trips for a day or multiple days. 
Please contact us for organizing horseback riding trips, and we customize the tours based on your desire. 
Terelj National park
Eight lakes
Orkhon valley
Great White lake
Reindeer tribe
Lake Khovsgol area.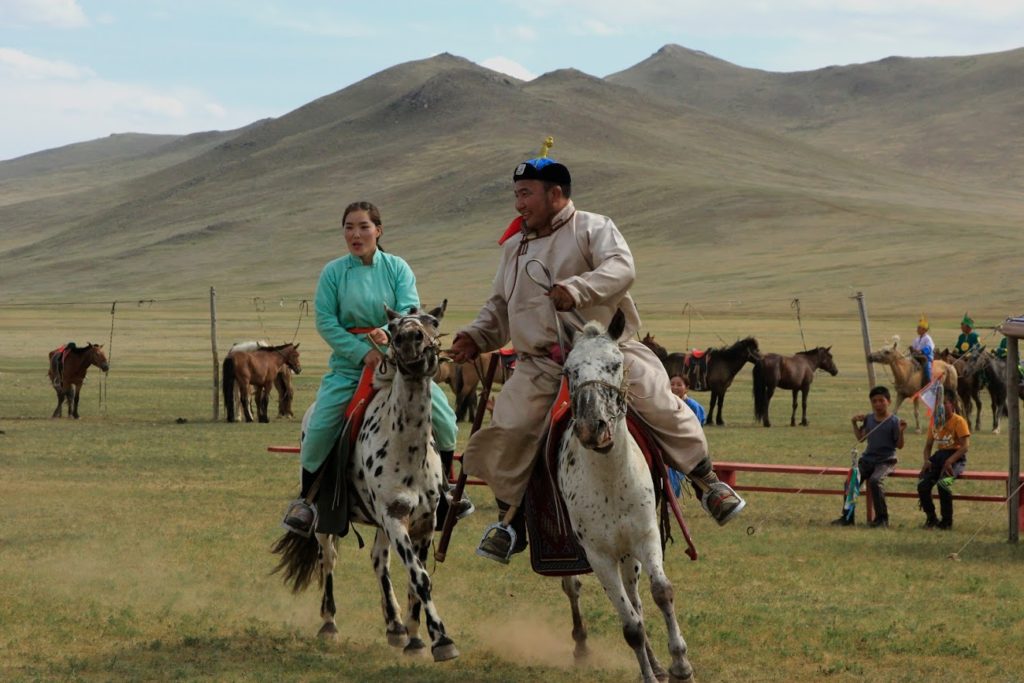 HORSE RIDING BASIC GUIDELINES
Make every ride as safe as possible with these basic guidelines.
The safest way to learn to ride is with an experienced riding instructor or coach. Don't go your horse alone or go off alone. Always follow the instructor.
Always get on and get off the horses from the left side. Don't touch horses from the right side.
Don't go close to the back of the horses; they might kick you.
When riding in a group, keep at least one horse length between horses. Should one horse kick out at another, they're unlikely to be able to make contact and won't kick you by accident instead.
Always hold the bridle/rope shorter, but do not twist it around your hand.
Don't do some sudden movement while you're on the horse, such as taking off clothes or taking photos.
Don't use too much perfume.
If your horse becomes very agitated, dismount, and handle the situation from the ground.
Don't race.
Learn to do an emergency stop.
Learn how to fall. It won't guarantee you won't get hurt, but you may learn how to avoid injury by rolling away from the horse.
If you fall, you could be dragged if your foot slips through a stirrup, so always put your tiptoe on half of the stirrup.
Always ride in complete control. As with cars or bikes, the faster you go, the faster things can go wrong.