Lunar New Year, February 23-25, 2020
Lunar New Year is at the end of a severe winter, the beginning of the spring. Because it's the start of the new year by the Lunar calendar. And Mongolians call it Tsagaan Sar.
The celebration lasts for three days. Every family cleans every corner of the house and their yurt on the eve day. During the holiday, everyone wears new clothes. Each family makes lots of food and beverages because it's a symbol of being clean, wealthy, and happy in the coming year.
In the morning of the first day, Mongolians make a special greeting "Zolgokh" which means a younger person is showing their respect to the elders.
During these days, Mongolians eat traditional cuisine and drink airag (fermented mare's milk), and exchange gifts with each other, especially to the children.
Our tour company customizes a tour for the celebration of Tsagaan sar with a nomadic family. So, please contact us for a specific tour booking.
We usually start the tour one day before the eve day of the celebration, so we'll have a chance to help the family's work and celebrate the Lunar New year together with a family. It'll be a great experience for you! You can find out more about Tsagaan Sar on https://en.wikipedia.org/wiki/Tsagaan_Sar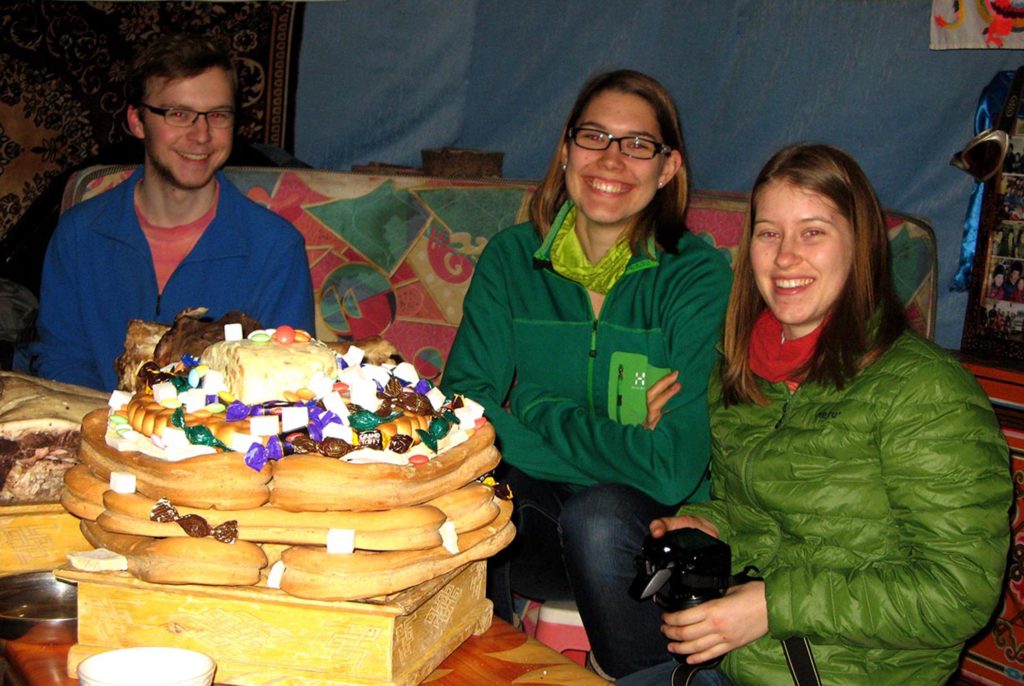 Why travel to mongolia with us!
You'll receive the dedicated attention of travel designers with in-depth knowledge of the destinations and decades of combined experience. 
What You Get for your tour
 You'll experience a unique and authentic nomadic life style, feel soothing wilderness, and enjoy stunning scenery of Mongolia.