The Best of The Gobi Desert Mongolia
The Gobi Desert in Mongolia is endless vast steppes with dancing mirages. You will see there an eternally clear sky, blue mirages, golden sands and boundlessly expansive steppe lands, wild asses, ibex, camels, mountain sheep and gazelles flourish here, as do different types of flora. That's the Gobi Desert of Mongolia.
Here are the most visited places in the Gobi Desert, Mongolia. The best time to visit the Gobi Desert is in summer and fall. Spring isn't that great because of the wind. Winter is still beautiful to visit specially the Khongoryn Els sand dunes. Winter is extremely cold. So, make sure you have everything for your travel. So, please visit here for packing list for Mongolia.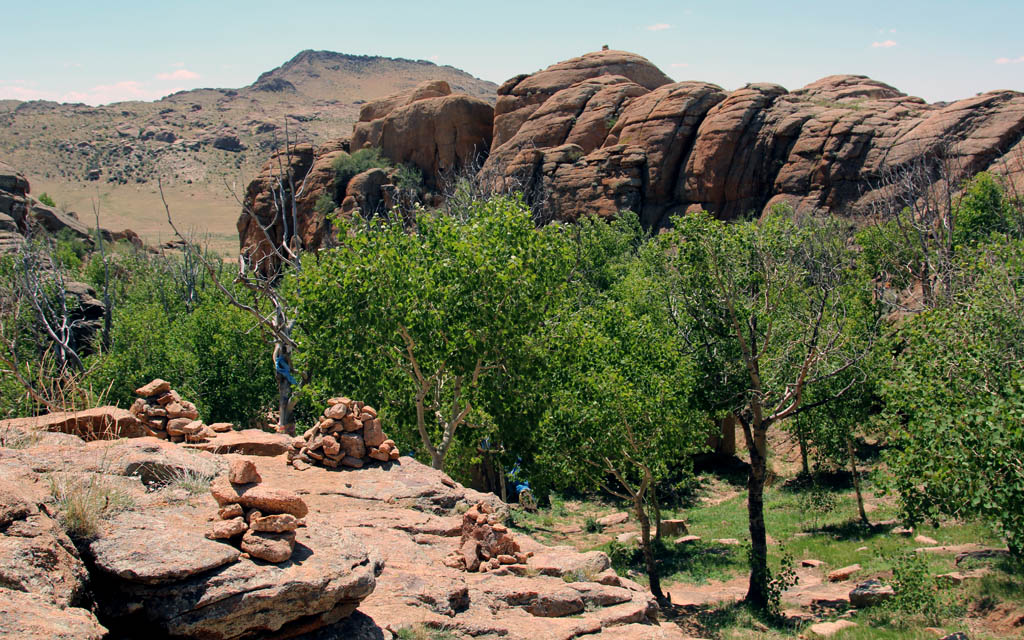 Baga Gazaryn Chuluu is a rock formation in the middle of the vast steppes of Dundgobi province.  But there are mineral water springs and trees in the region.   They make a great spot to camp.  There are plenty of rocky hills to explore and go hiking around.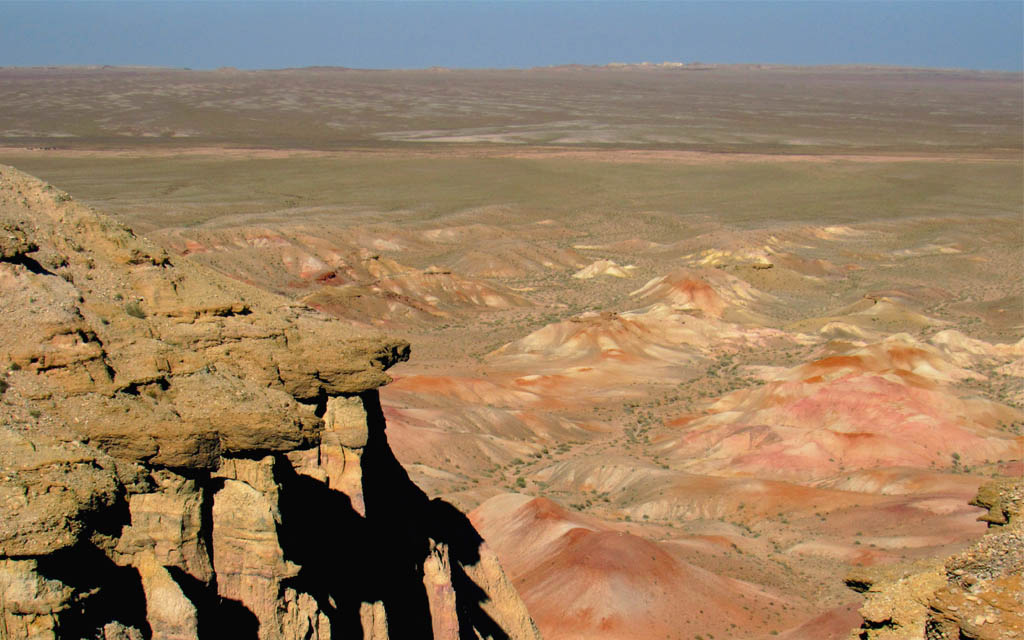 Tsagaan Suvarga is located in Ulziit county, Dundgobi province. It is interesting to see the sheer slope, facing east, which from cliff is 30 meters high and 100 meters wide. Over thousands of years the wind has created this amazing structure.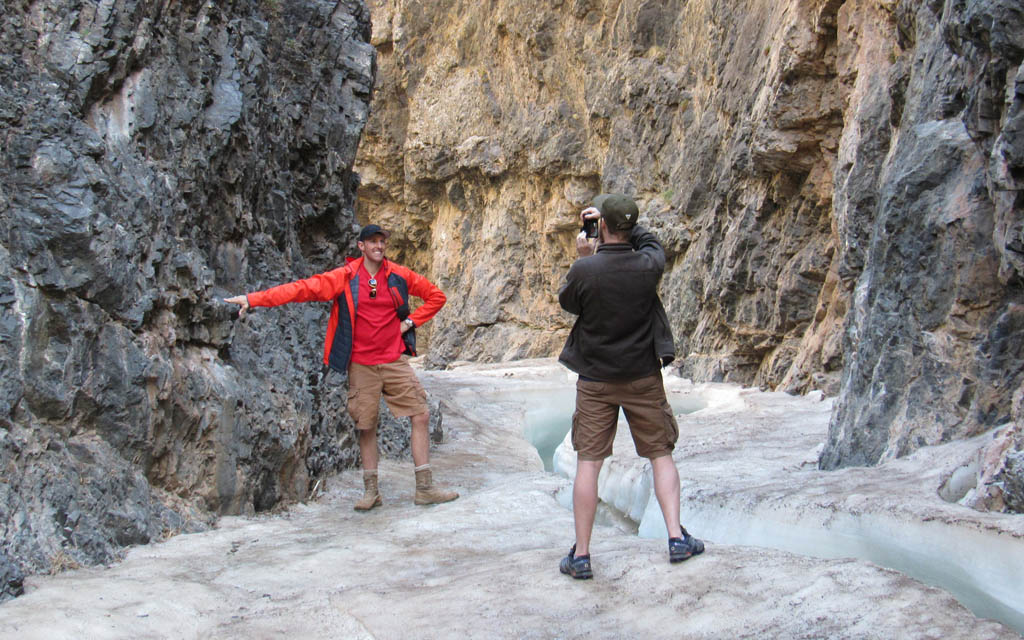 Yolyn Am (Ice valley) in the middle of the Gobi Desert
Yolyn Am (Vulture's mouth) is famous for its dramatic and very unusual scenery – it's a valley in the middle of the Gobi Desert, with meters-thick ice for most of the year. You can walk along the valley for about 6kms back and forth.  It's 45kms from Dalanzadgad, Southgobi province.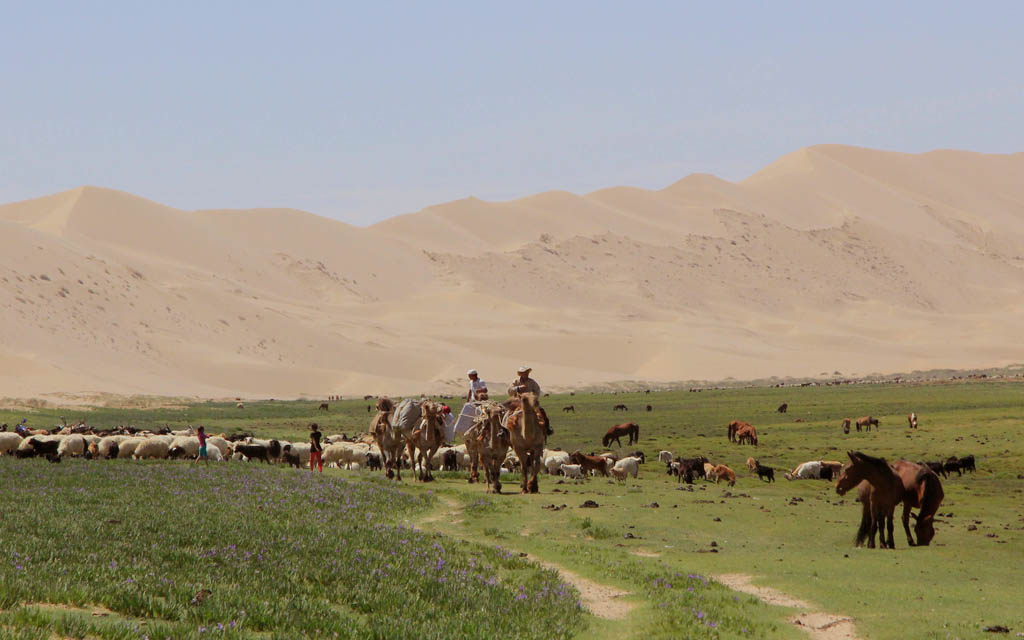 Khongoryn Els sand dunes in the Gobi Desert
Khongoryn Els are some of the largest and amazing dunes in Mongolia. It's in Sevrei county, Southgobi province. It's wonderful to see the sunrise or sunset from the top of the dunes. A lot of people slide down the dunes in order to hear an airplane engine sound. Also, it's known as DUUT MANKHAN (singing dunes), they are up to 250ms high, 10kms wide, and about 100kms long.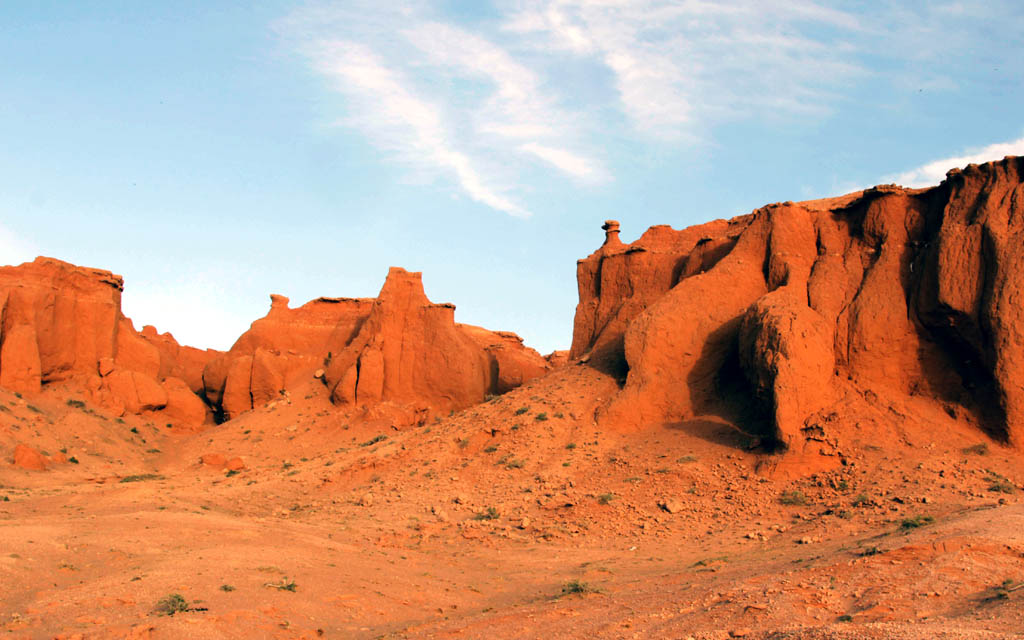 Bayanzag, which means 'rich in saxual shrubs' is more commonly known as the "Flaming Cliffs" penned by the palaeontologist Roy Charmen Andrews.  There are saxual shrubs to walk in.  And it looks near but takes long to walk.  It's just 18kms away from Bulgan county, Southgobi province.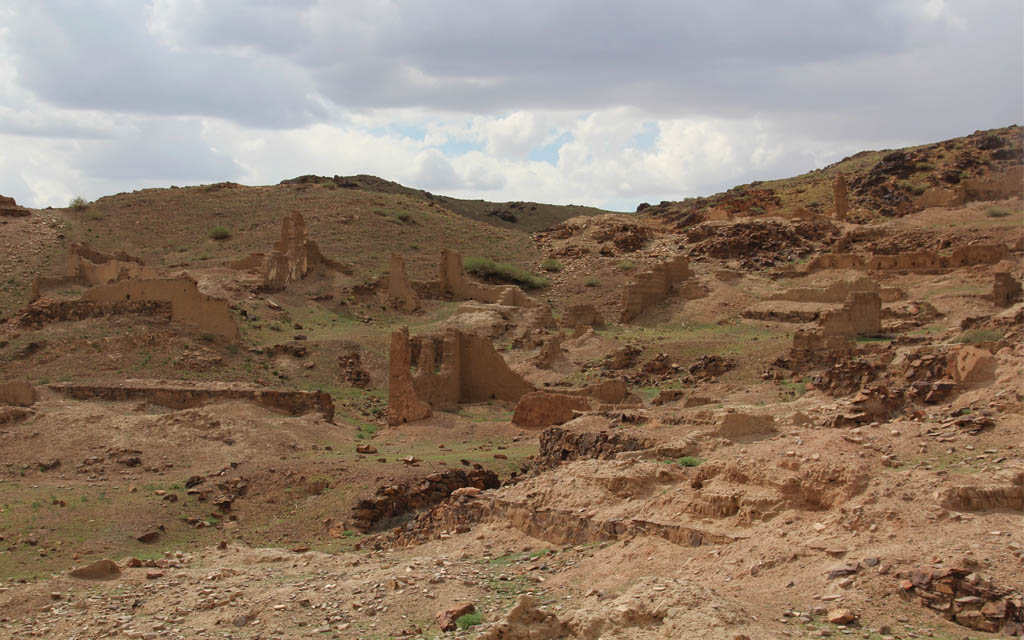 Ongiin Khiid is small mountainous area along the river, Ongi river near Saikhan-Ovoo county, Dundgobi province. It makes a good resting place to break a trip between the Gobi Desert and either Orkhon waterfall and Ulaanbaatar.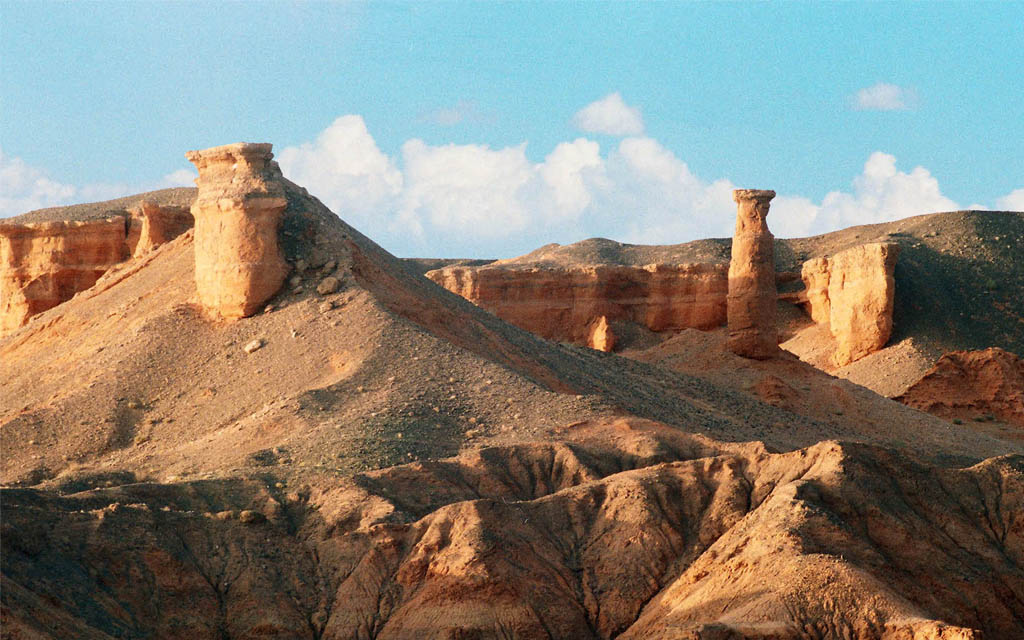 Khermen Tsav is one of the must-visit destinations in Mongolia. Khermen Tsav is 450km from Dalanzadgad and 250 km from Khongoryn Els sand dunes.   It's about 10 km with a 100-150 m high canyon valley.  It's similar to Grand Canyon in the US.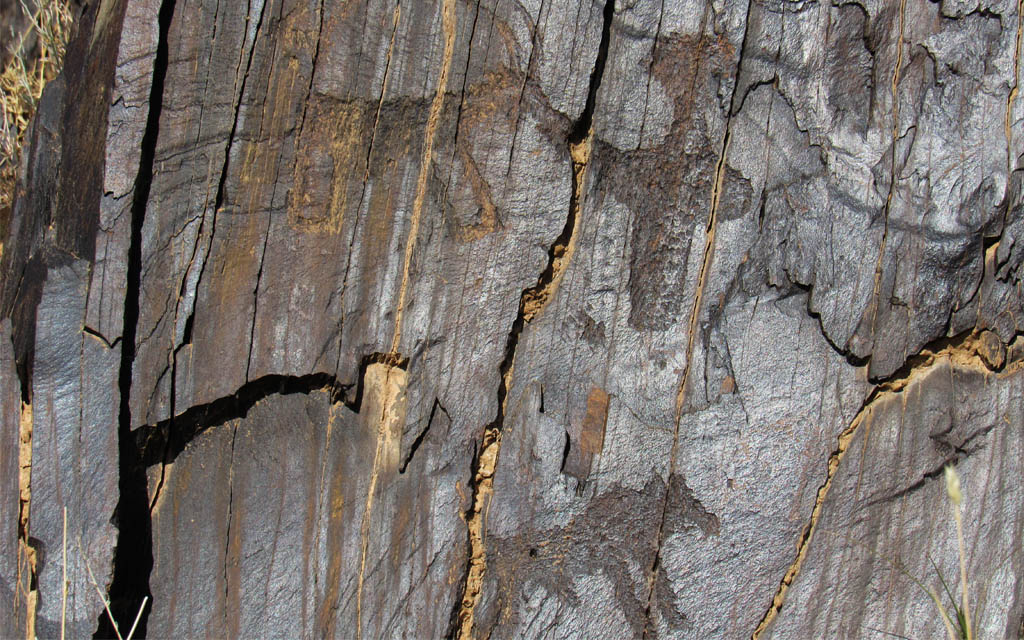 Del mountain rock carving
Del is a mountainous area full of rock carvings in Ulziit county of Dundgovi province. There are more than 3000 carvings with many different images such as people, wolves, ibexes, camels, horses. It'll be one of the great places for people who are interested in rock carvings from ancient times.